WHY CHOOSE US
We are the ideal "back office"
for any construction business' needs
Do you have many projects but have difficulty managing them all?
Let us manage them for you! We manage and organize meeting logs, project coordination, inspections, material deliveries and more.
Call today for professional consultation to help grow your business!
OUR TEAM
meet our expert team
We guarantee your satisfaction through our financial strength, transparency, and full project visibility by way of our unique, and innovative technology.
Lesmi Mendez
Founder/CEO
Lesmi has over 10 years of experience as a project manager in construction, planning, and policy making both in the office and on the field. She is a strategic planner focused on project sustainability and efficiency. She handles every project detail with meticulous care to see clients through their projects with minimal worries.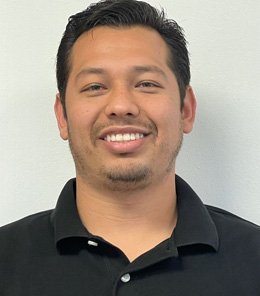 Juan F Olalde
Operations Coordinator
Juan is a people person, always ready and willing to go the extra mile to ensure best results for his clients. His work ethic and congenial energy go hand in hand with the company values, instilling trust while building a healthy working relationship.